Thanasis Athanasiou, PhD.
CEO
He graduated with a BSc in Chemistry from the Northeastern Illinois University Chicago, Illinois. Worked as a validation engineer at Morton Group Pharmaceuticals from 2000 to 2001. In 2001, Thanasis joined Elli Lilly & Company as a Marketing Associate/Coordinator and from 2003 as the Manager — Oncology/Critical Care — Gulf & State Market. In 2006, he was invited to be the Business Development Manager, Pharmaceutical Division at CAP Papaellinas Ltd, Cyprus. In 2008, Thanasis worked as the General Manager at Agentis Supplements (subsidiary of Medochemie Ltd), Cyprus. He joined AVVA as the Business Development Director in 2014. He was offered the position of CEO soon after and continues in this position until the present day. He has significant experience in research and development of pharmaceuticals products. Thanasis was an Independent Consultant for the protocol design of the REHYPE (Resvertrol Effects on Hypertension) study and for the clinical trial design of 'A new treatment approach for Onychomychosis', developing the ONMY cream for the treatment of onychomychosis, patent pending: P103394GB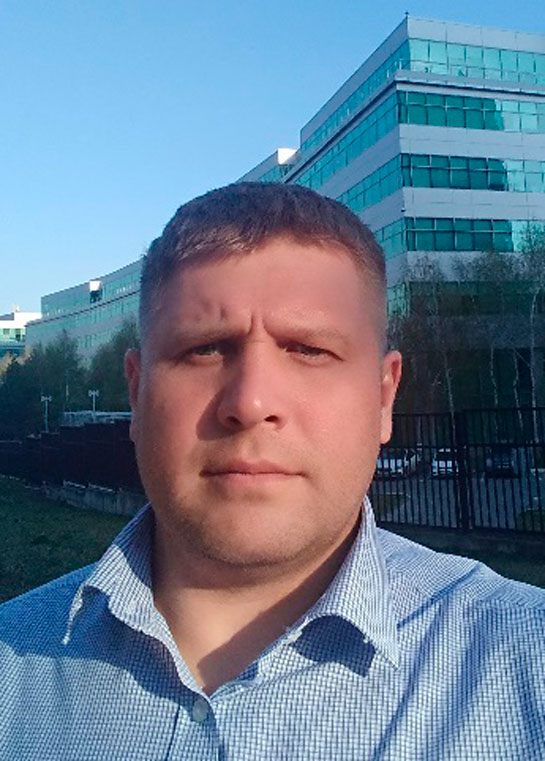 Artemiy A. Sergeyev, MD, PhD, Doctor of Sciences (Medicine)
Head of representative office in Moscow (RnD branch of company)
Artemiy A. Sergeyev has been the General Director of MC Development LLC since 2018. He is a professional scientist and was the director of several virology research programs at the 'Vector' State Research Center of Virology and Biotechnology. In 2014, he was involved in developing and testing a vaccine against Ebola hemorrhagic fever. He directed the development of an oral vaccine against smallpox, as well as studying the therapeutic and preventive properties of antiviral medication for smallpox. He developed model systems with animals and cell cultures infected with highly dangerous viruses for the subsequent study of drug efficacy. He has coauthored more than 200 research papers, including publications in peer-reviewed journals, and is the author of over 10 patents.
Lefteris Zacharia, PhD, MBA
Project Manager
Holds a BSc in Biochemistry from Denison University, Granville, OH, USA, a PhD in Pharmacology from the University of Pittsburgh School of Medicine, and a Master in Business Administration (MBA) from Katz Graduate School of Business, University of Pittsburgh, USA. After completing his PhD thesis, which focused on cardiovascular pharmacology, he conducted his post-doctoral training at the same laboratory. Soon after, he was offered the position of Research Instructor and Director of the analytical lab at the Center for Clinical Pharmacology, University of Pittsburgh School of Medicine, where he also served as Adjunct Assistant Professor until 2017. At these posts, he participated in pharmacogenetic studies, and in a drug development project with PR Pharmaceuticals (methoxyestradiols in pulmonary hypertension). In 2006, he was hired as the managing director of a contract research organization in Greece (BioMedCode Hellas), providing preclinical drug evaluation services using transgenic mouse models of disease. In 2009, he was offered the position of Head of R&D at a veterinary company (VetHellas SA), where he liaised with medical authorities on regulatory affairs issues, and prepared pharmaceutical registration dossiers for marketing authorization. He returned to academia in 2014 at the University of Nicosia (Cyprus), where he is currently an Associate Professor of Pharmacy. He has an excellent publication record with 45 peer-reviewed original research articles, which have received 1400 citations and an h-index of 24.
Vera G. Shchankina, PhD,
Intellectual Property Specialist
Vera G. Shchankina has been the Intellectual Property Specialist at MC Development LLC since 2018. She is a professional scientist and chemical engineer and was involved in the development of catalysts used in chemical and petrochemical plants. She has over 10 years of practical experience in intellectual property protection, specializing in inventions and trademarks. She is the coauthor of more than 35 publications and research articles in peer-reviewed journals.
Sergey A. Tolmachev
Head of investment projects in biotechnology
Graduated from the Biotechnology Faculty at the Kursk State Medical University in 2003, with specialty in biotechnology engineer. He has worked in the largest Russian pharmaceutical companies, and carried out the organization of the development of medicines (including biological products), and investment activities, including the creation of biotechnological production. He has experience in the R & D management at all stages, and experience in strategic and operational marketing. Additionally, he has experience in the development and the organization of production of drugs, APIs, biologics, and medical devices, and experience in the organization of the construction of quality management system (ISO 9001, GMP). Since 2020, he has been working at A VVA, participating in drug development.

Vasiliy N. Kuptsov, PhD
Head of the Department of Pharmaceutical development of innovative medicines.
Vasily graduated from the Military University of Chemical, Radiation and Biological Protection with a degree in biotechnological engineering. He has extensive experience in the development and production of biotechnological APIs. He worked both with APIs produced using classical biotechnology (blood components, vaccines, antibiotics, dsRNA, etc.), and with APIs produced using recombinant DNA technology (insulins, interferons incl. Pegylated variants, EPO, mAbs, etc). He has extensive analytical experience and he is the author of 2 patents and 10 scientific articles. Since 2020, he is a member of AVVA and manages biotech projects.
Alina Vonarshenko, MSc.
Regulatory Affairs Manager
Graduated with a MSc in Biochemistry from the Lomonosov Moscow State University in 2007 and enrolled in a PhD program in molecular biology at the Institute of Bioorganic Chemistry of the Russian Academy of Sciences, where she continued to work as a junior research associate until the end of 2012. Her first research article on the discovery of a new protein haponin, isolated from HL-60 cell line mitochondria, won the 2nd degree award as the year's best article in a published journal. Alongside scientific research, Alina was a student at the RANEPA Academy in the Department of Innovation and Technology Business Management. At the beginning of 2013, she left research and started her career in the pharmaceutical industry as a research analyst, responsible for the Quality section of the CTD Dossier. She has participated in numerous international trainings organized by EDQM, the Drug Information Association (DIA), UC Berkeley Extension and other organizations involving industry experts and specialists from EMA and ICH. Alina joined the AVVA group of companies in 2016, first as the Regulatory Affairs Specialist at MC Development LLC, Russia and then in 2017, as the Regulatory Affairs Manager at AVVA Pharmaceutical Ltd., Cyprus. Alina is now in charge of several priority products to provide cutting-edge pharmaceutical development approaches for regulatory compliance accepted by the international pharmaceutical industry.