Welcome to AVVA Pharmaceuticals Ltd
AVVA Pharmaceuticals Ltd is a research-based pharmaceutical company, an industry leader in the development and production of innovative medicines that meet common medical needs, building on its knowledge derived from the research of the human microbiome.
Our portfolio includes a number of inventions that will replace current standards in the fields of infectious and metabolic diseases.
Our goal is to simplify medical care by improving the efficacy and safety profile of commonly used medication, transforming it into products that would not alter the current therapeutic approach but enhance it.
AVVA Pharmaceuticals Ltd announces the submission of Micrazym (pancrealipase modified…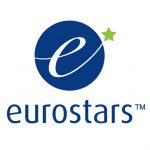 AVVA has been awarded with a Eurostars funded research programme…
AVVA Pharmaceuticals Ltd announces the first two EU file submissions…